Atomic Affinity win Respawn League's First Season of Highlander!
/
News
---
Logs
Product | 3 - 2 > Red Pandas
Gullywash | 5 -2 > Atomic Affinity
Borneo | 1 - 0 > Atomic Affinity
Match
Placements
1st - Atomic Affinity
2nd - Red Pandas
3rd - Sanctum
Congratulations to Atomic Affinity, our Season 1 Winners!
Match Summary
The Grand Final match featured two of Australia best Highlander teams; Red Pandas and Atomic Affinity, who have both maintained their top position in the league for the entire season. It is fair to say that this was the match up everyone was waiting for, and boy both teams sure did deliver. The match started on koth_product, with every round coming down to the wire with sub 1 minute times. Red Pandas took the first round, Atomic Affinity responded with the second round win. Atomic Affinity showed up with a dominating presence in the third round, and took it with seconds to spare. Red Pandas fired back with the fourth round win, and with that under their belt, they came back in the fifth round and pulled off the round and map win.
With the first map of the Best of 3 on their side, Red Pandas jumped into the second map, showing up with a convincing midfight win for the first round of cp_gullywash, Atomic Affinity shot back, rolling off momentum all the way to the last point, where they took the first round. The second round was fed off of Atomic Affinity's previous round momentum, and they took the mid fight, and in under three minutes they had taken the second round. While rolling out to the third midfight, Atomic Affinity had arrived slightly later, and in conjunction with some key picks from the flank and pick classes, Red Pandas took the third mid. Atomic Affinity didn't take no for an answer, and responded with a recapture. What ensued was the second longest round of the map, seeing Atomic Affinity and Red Pandas duke it out in choke holds, until Atomic Affinity found a few picks and their momentum delivered them the third round. After some minor technical complications, both teams came back with a desire to win the map, with Red Pandas pulling off the fourth round win after a nine minute stalemate between the teams. With their rekindled momentum, Red Pandas aggressively took the next round with a convincing midfight win and uber trade. After taking two rounds off of Atomic Affinity, they were unable to convert the midfight in their favour, Atomic Affinity took yet another round after some decent exchanges. With their point lead, Atomic Affinity went into the last midfight with a desire to win, and managed to convert the last round, winning them the map.
Coming into the third map, tensions were running high for both teams, both so close to winning, and with pl_borneo to finish on, this became a decider that will be hard to forget. Red Pandas had started the first round on defense, holding out a near nine minute time from Atomic Affinity. There was a key hold on second that delayed Atomic Affinity, but they managed to break past and continue with their pace, taking the round with an 8:59 time. The second round, Atomic Affinity had to defend against Red Pandas, and managed to hold them to their previously set 8:59 time, with a solid second and house hold. With all of this time spent getting past those holds, Red Pandas never got to the last point, securing the map win, and the match win for Atomic Affinity.
Both teams gave it their best, and provided a show of the likes that hasn't been seen in half a decade. While Red Pandas does leave behind their undefeated record, they also managed to break a previous one set by Velox Destruo, taking the same amount of titles, with less losses and more match wins. This alone is a massive achievement, spanned over years of play.
With Atomic Affinity taking the win, the season ended off with interviews, a Q&A and a good chat. We would like to thank every person who particpated at any level, stage or position within or outside of the league, including but not limited to; ozfortress and Qixalite for their bookable servers, the staff team for all the effort they have put in, everyone who has helped by casting or some level of production, and a massive thanks to /dev/zero for spending the time to make the Citadel project on which this website is built. We would also like to thank everyone who has played this season, but our words aren't enough. Everyone, regardless of placement, will receive the Respawn League Founders medal along with their placement and participation medals. This is another way of us giving our thanks to everyone who participated in our first ever season.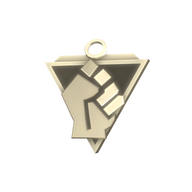 With this season complete, we look forward to bringing Australia & New Zealand a second season of Highlander, along with the first season of the Respawn League 4v4 (or 4s) league. We also want to welcome and announce that our first season of Highlander in Asia is a go, and will be released the same time as Australia & New Zealand. Furthermore, we are looking to provide 12 bookable servers in the region via a Booking Bot, bringing a level of booking automation not previously seen in the region. These servers, once confirmed, will host our configs, along with region compliant configs for AsiaFortress, Pure League, etc. More information on everything mentioned here will become available in the coming weeks.
Also, if you wanted to see the badges you will be getting, here they are (in order of 1st, 2nd, 3rd and Participation):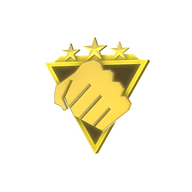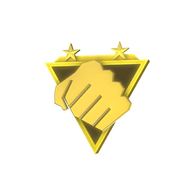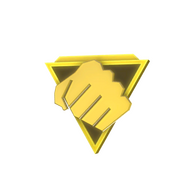 These will be distributed in the coming days.